...the Lender or the Real Estate Agent?
I recently talked to a buyer who was eager to move. When I say eager, I mean eager. I believe her exact words were: "Get me this house TODAY." She knew that properties are moving fast in this market and found one she was sure she wanted.
After further conversation, however, it was clear that she didn't have a concrete plan for financing. She owned her current home free and clear, but the money was not in the bank. She would need to sell her home before paying cash for the new one, but there's that tricky situation of not wanting to be without house. She knew contingencies can definitely weaken an offer.
She qualified for a VA loan, which requires no money down and lower upfront fees, so she figured she'd just get a VA loan and pay it off quickly with the proceeds of her sale. The problem? The particular home she wanted did not satisfy the VA loan requirements. She hadn't even considered any other financing options.
Her response was, "I figured I wanted the house, so I would talk to a real estate agent!"
Now...don't get me wrong. We like talking to you.
However, in most situations the logical first step in the home buying process is not meeting with a real estate agent. Especially for first time buyers, finding out exactly what you can afford is critical to the success of your home search. Hidden costs and fees associated with financing and purchasing a home are often overlooked when budgeting, and even seasoned buyers can underestimate how far their current equity will get them. Lenders take into consideration the entire cost of purchasing a home to help you pinpoint exactly what you can afford and the products best suited to your situation.
Lenders can also provide a pre-approval or pre-qualification letter: an invaluable tool when submitting an offer. These show potential sellers that you're not only serious about purchasing their home, but that you have the means to do it. In a fast-paced seller's market, a pre-approval/pre-qual letter can be the key making your offer stand out.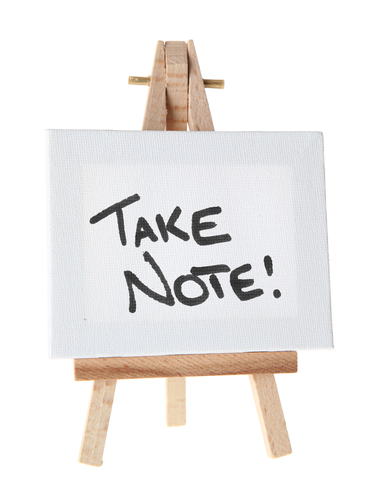 Pre-Approval vs. Pre-Qualification: Basically a pre-approval letter means that the underwriting process has begun on your loan. It includes actual proof of income and other financial considerations. A pre-qualification, on the other hand, is much less formal and can often be obtained after a telephone call. While on the surface it might seem like a pre-approval is more desirable than a pre-qual, if you're dealing with local lenders who genuinely investigate and understand your financial situation, they really can be interchangeable.
The takeaway message is that, more than likely, it makes sense to meet with a lender before meeting with a qualified real estate agent. This allows for the lender and the agent to work together to make your home purchase as smooth as possible.